That East Region... Wow! UNC #1 overall seed but there are some capable teams lurking.

Tennessee a 2.
Louisville a 3
Washington State (preseason top 10... battle tested in Pac 10) a 4.
Notre Dame a 5
Oklahoma a 6?????????? confused here
Butler a 7??? Wow, they play South Alabama in ALABAMA! Butler is a top 10 team. That is rediculous!!!!
IU is an 8... I was expecting anything from a 5-11... a 5 if commity just saw final scores last 3 weeks, an 11 if they watched the games... apparently they watched only half :huh:
Arkansas is 9...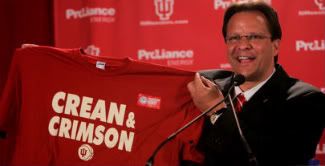 2008-09 IU basketball motto: My Team Is On The Floor!