I didn't see anything posted yet about this. I am looking over the boxscore and a few things caught my eye:
TheRiot went 3-3 with a steal while leading off (Soriano had day off)
Fontenot went 2-2 with a HR and a Triple!
Pie went 2-2 with a HR and a double! He also had a walk and scored 3 runs!!!
DLee went 1-1 and had 2 RBI's.
Dempster went 2 innings and gave up 1 ER (a HR to Randy Winn).
Gallagher went 2 innings and gave up 1 ER.
Jose Ceda had a rough day... 2 hits, 2 walks, and 2 runs in .2 innings. but did have 2K's. He is only 21 years old afterall so please don't say he is a 'bust' now.
Link to BoxScore
It is just 1 meaningless spring training game, BUT it is still good to see some of the youngsters (especially Pie) do well! I don't think you can underestimate the importance of getting Pie some confidence at the plate, even if it is only ST.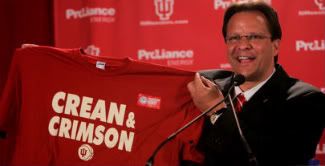 2008-09 IU basketball motto: My Team Is On The Floor!