So it is now 12:10 AM EST... the race is suppose to (re)start at 1:00AM. Anyone staying up to watch this? KTG just went to bed at midnight... Am I the only one?

Who needs class when you can watch LIVE nascar until 4AM :P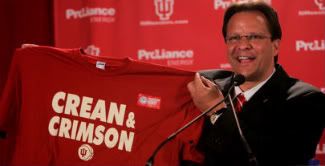 2008-09 IU basketball motto: My Team Is On The Floor!